Ductwork Training Hub
As Scotland's leading Ductwork Contractors, we are delighted to announce the opening of our
New Ductform Training Hub.
Enroll now for our 1 Days Training of Fire Damper Testing and Inspection Course carried out by our dedicated Team of in-house Ductwork Specialists.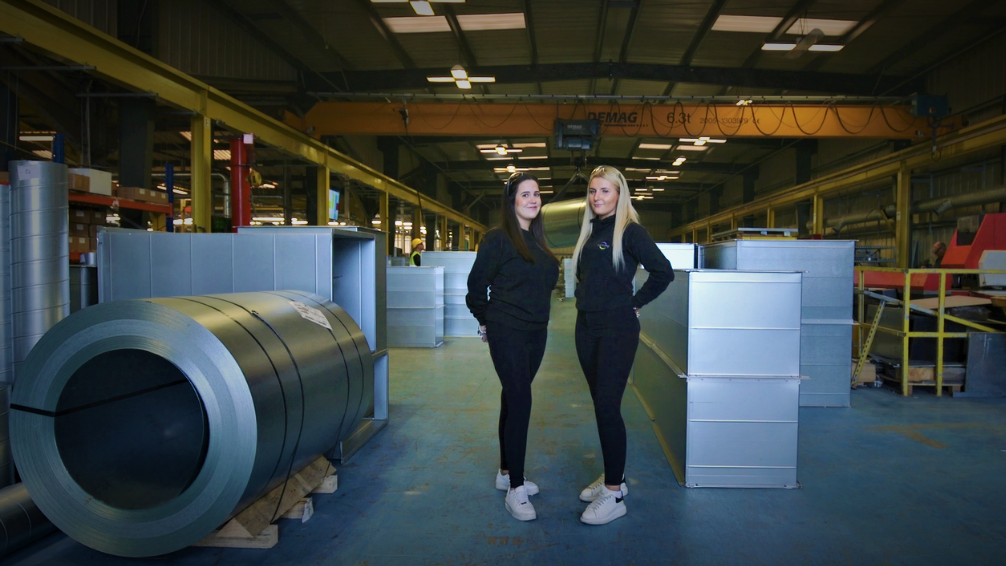 What You Will Gain from This Course
The course aims to provide its students with the necessary knowledge and skills to carry out Fire and Smoke Damper testing and inspection safely and competently.
What Is Involved In The Course
The lesson plan includes theoretical aspects such as regulations, industry standards and health & safety requirements, as well as practical demonstrations delivered by our expert team. Our specialists will also provide experiential learning of the maintenance and inspection of Fire Dampers, together with practice of real-life scenarios.
The End Test
At the end of the 1 Day Training Session, the students must sit a 25-question multiple choice assessment, where a minimum score of 75% is required to pass and receive an Certified Certificate. In the case of a failed attempt, the candidates will be given the opportunity to re-sit the test on the same day. Following 2 failed attempts, students shall be required to re-sit the 1 Day Training Course.
Cost
The cost of the Training Course is of £320 plus Vat. Click here to purchase the course securely through our online shop.
What You Need To Bring With You
Identification confirming Full Name and Address
Suitable Face Covering
*Course rate includes complimentary refreshments and all necessary stationery and handouts to undertake the course.
Covid-19 Update
The candidates must follow social distancing guidelines at all times when on the premises, and will be required to complete a COVID-19 Evaluation Form and have their temperature taken prior to entry. A protective mask must be worn when in corridors and any common areas.
As one of the only Fire/Smoke Damper Ductwork Training providers in Scotland, we are looking forward to coaching the next generation of Ductwork Engineers.
Any queries, call us on 01952 778330 or contact Neisha Spence at: nspence@ductform.com  
Ductwork Training Hub | 20 Faraday Road, Glenrothes |  01592 778330