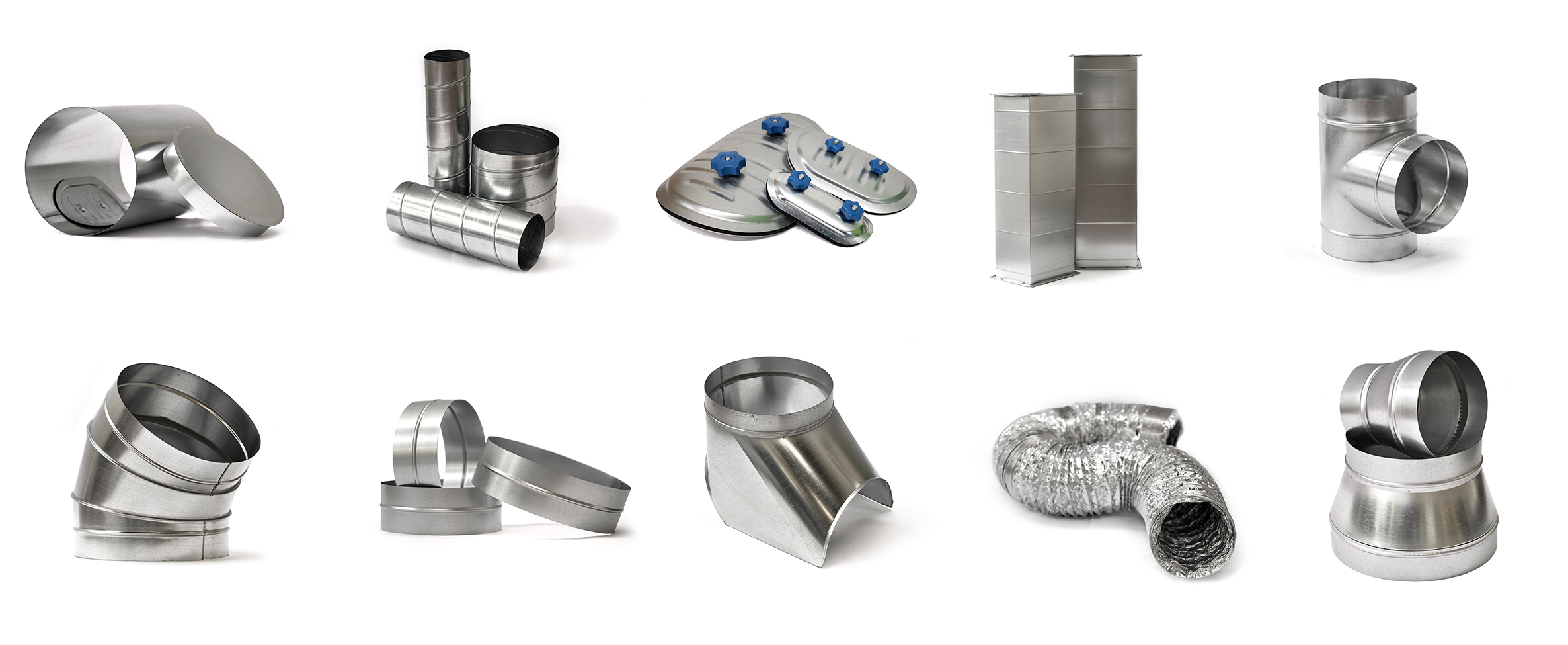 Solutions
We constantly evaluate existing Ventilation Ducting systems & components, and where necessary,
develop new

GREENER

,

TIGHTER

,

LIGHTER

ducting products which improve performance.
We utilise the most up-to-date CAD/CAM draughting to manufacturing systems, ensuring that specific client requirements are met, and highest quality solutions are delivered.
We provide a wide range of ducting products, including:
Rectangular Ducting, which can be supplied as galvanised ducting, stainless steel ducting or aluminium ducting.
Circular Ducting, available in standard lengths or can be cut to suit your requirements.
Fire Rated Ductwork, which allows up to 4 hours stability, integrity and insulation Ductwork.
Insul-Tite Pre Insulated Ductwork, pre-insulated phenolic board which is ideally suited to restricted areas where low weight is essential.
Volume Control Dampers, designed to provide accurate control of airflow combined with low torque operation.
Fire Dampers, which stop the spread of fire through Ducts, walls, floors and ceilings.
Canopies and Filters for both commercial and domestic requirements.
DUCTING FEATURES
'Tite-lite' Point-to-Point Galvanised Steel Ducting – Our patented system with integral flanges which dramatically reduces leakage up to 70% and weight in heating/ventilation systems up to 30%, while reducing carbon footprint.
'Insul-tite' Pre-Insulated Ducting – Full weatherproof external pre-insulated Ductwork.
Flamebar BW11 Fire Rated Ductwork  – fully tested to BS476, Part 24 for upto 4 hours stability, integrity and insulation.
Flamebar BW18 Fire Rated Ductwork – fully tested to EN1366, Parts 1&8 .
Koolduct Pre-insulated Ductwork – providing optimum energy saving and environmental solutions.
Duct Wrap Solutions – providing a unique and cost-effective way to advertise your company.
HEAVY DUCTWORK FABRICATION
We provide fully welded, stainless-steel Heavy Ductwork Manufactured in full compliance with ISO 15138 for the Petroleum and Natural Gas Industries. This specification is more resistant than traditional Ductwork, making it the perfect solution for the Energy and Petrochemical Sector.
Our previous projects include the Manufacture and Installation of Gas Turbine Ventilation for the Fife Ethylene Plant (FEP) in Cowdenbeath. As one of Europe's largest and most modern ethylene plants, a £140m investment in the plant helped to position the UK at the forefront of the vitally important, chemicals industry. In keeping with FEP's continued commitment to safety, we are providing 1500 mm diameter fully welded, stainless-steel Ductwork, with 80x80x8 mm flanges.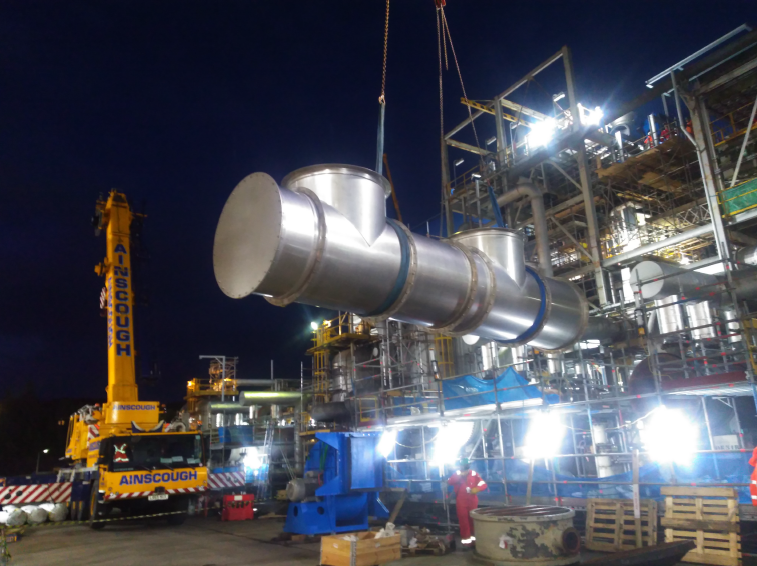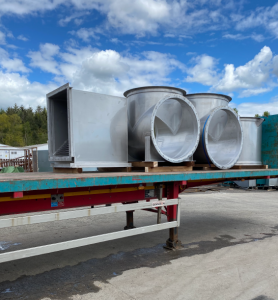 Customer Feedback:
"Very pleased with the service and response from Ductform, the term 'knocking it out the park' comes to mind. I'm also impressed with the level of attention to the details, the way the ducts are loaded to enable offload and safe storage and the fact that load test certs were sent up front and also with the delivery paperwork."
"The quality of workmanship is very high. The reducers & square to round adaptors in my opinion are 'works of art' – I have had similar comments from quite a few people who have now seen the items in the laydown area. Thanks again for all your help on this order, as you know, it truly is making a positive impact on our maintenance event/business and the North Sea Gas Infrastructure."
DUCTING ACCESSORIES
Our wide range of ducting accessories are manufactured to the highest standard in accordance with BESA DW144 specification and comprise of access doors, fans, attenuators, gasket, sealant, flex, flange, grilles, grille boxes, plenums, supports, fixings and general consumables.
All products are delivered with our latest fleet of vehicles.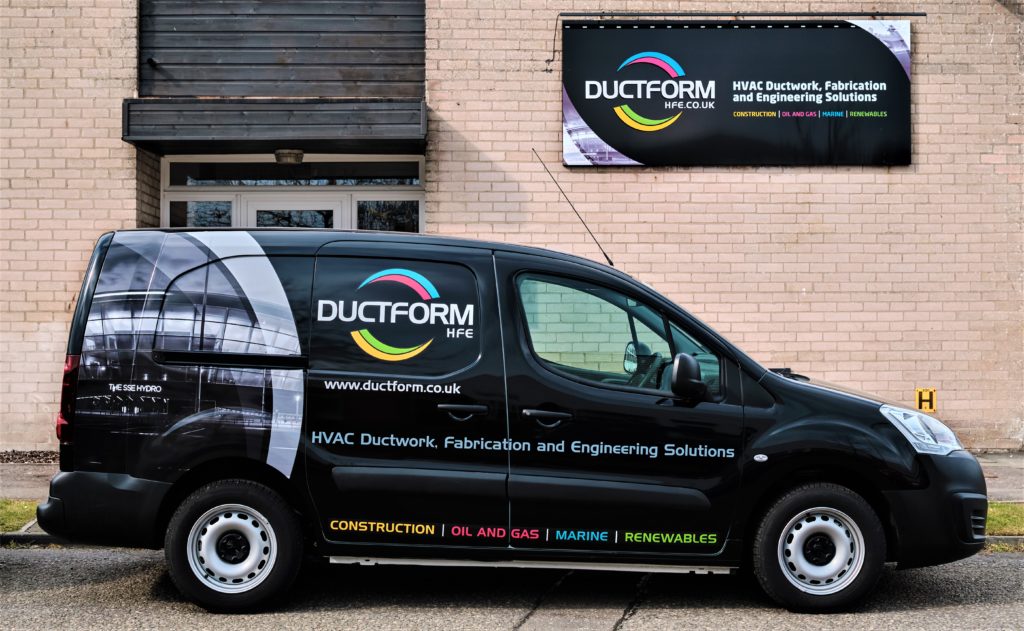 Contact us now for more information or to discuss your latest project.
ROPE ACCESS SOLUTIONS
Industrial rope access is a proven method of achieving a safe work position at height or in areas of difficult access, and offers solutions for inspection, construction and maintenance services across most onshore and offshore assets.
Rope access offers many benefits over traditional access methods, such as:
Cost effectiveness
Quick mobilisation
Quick set up
Minimum disruption
Access conventionally inaccessible locations
Daily demobilised access
Our rope access teams are subject to continuous assessments and training, and certified by IRATA, recognised as the world's leading authority on industrial rope access, ensuring that they maintain high standards, safety, work quality and working practices.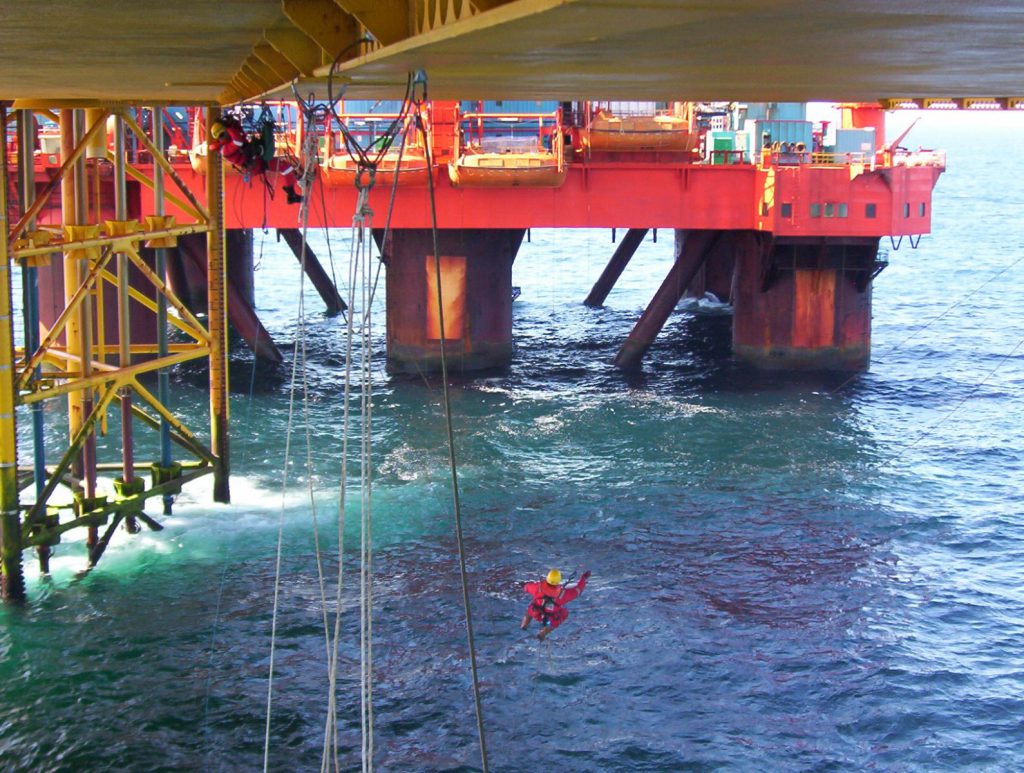 Galvanised Ducting | Stainless Steel Ducting | Ventilation Ducting