Tite-Lite Ducting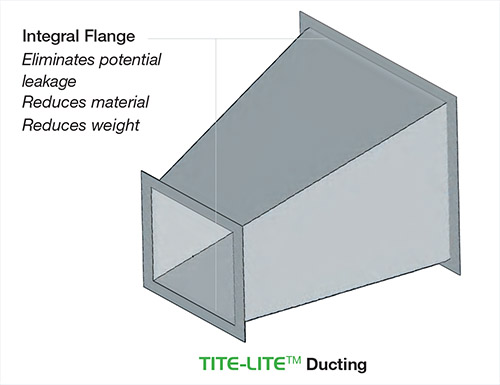 Our TITE-LITE ducting is produced from one single sheet of metal. There are no additional flanges required as the flange is formed from the single sheet.
Our patented point-to-point duct system has a major impact on the reduction of weight and potential leakage of an installation and exceeds all DW144 qualification ratings.
Our patented Tite-Lite ducting technology reduces:
Click here to download our brochure now.
Traditional Ducting
The traditional approach to ducting is to use additional flanges to connect the ducting components. This not only create potential leakage points but requires additional materials and weight.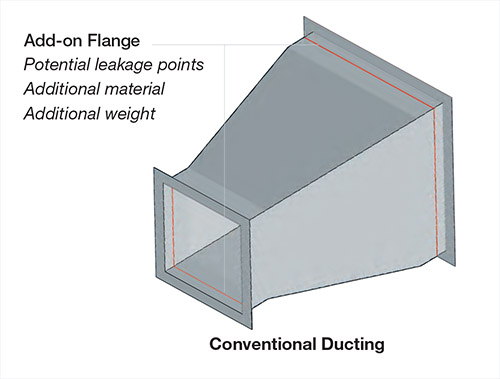 In addition to our main product, we also offer our TITE-LITE technology in:
TITE-LITE flamebar Fire Resistant Ductwork tested to BS476, Part 24 and EN1366, Part 1&8 for upto 4 hours stability, integrity and insulation
Insul-tite external watertight pre-insulated ductwork
TITE-LITETM Access Doors
TITE-LITETM Volume Control Dampers
TITE-LITETM drive cleats and special flanges